[u1][ut] Custom Map Review: "Isle of Sharighar" by Leo(T.C.K)
Posted: 20 Aug 2011, 17:35
Map Information
Map Title: Isle of Sharighar
Map Author: Leo(T.C.K)
Reviewed By: makemeunreal
Main Review

The map was made for the 10th Anniversary Speedmapping contest. The contest was commenced on April 21st, 2011 and ended on June 16th, 2011. This means the whole contest lasted about 8 weeks.
The map ended up on the 7th place from 8.
That's all you should know about the contest itself.
The beginning is quite mysterious. You stand on a teleporting device, then the cable and the module begin to explode.
You don't know where you are, or what is this strange cave system.
The teleporting device.
The textures look good and the lights as well. You can feel the cold breeze of the cave, and see the red light surrounds the cave.
You continue your journey through some crack on the wall, and end up in a larger room with a crystal clear pond and some tentacles above it.
There is some corner you can use to reach the path leads out of the cave.
The pond in the second cave.

As you leave the second cave you can see some spring runs to another. There are mantas, like they sleep in their nests.
The cave itself is mysterious, because you can see clouds run fast under the cave. It makes the caves more mysterious.
The third cave with a waterfall.
If you continue your way through you will find out that you are on a sky island used to be as an abandoned Skaarj Mine.
You'll visit a temple, and realize you have some work there.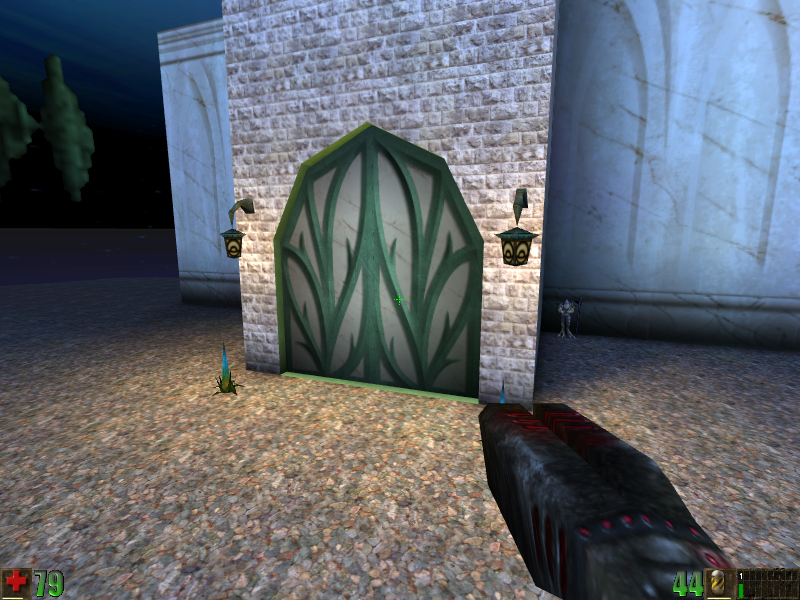 The temple.
Summary

The map itself fits in the Unreal universe, and that's what I like.
The build is good, with some bugs, the enemies are well placed, even if the gameplay is on the easy side.
It should be continued.
I won't score it, because I give 100% to everything releated to Unreal.
It's nostalgic, and enjoyable at the same time!
Mirrors
My DropBox:
https://www.dropbox.com/s/utt89ddp1gt7rfs/IOSdemo.rar?v=0swn
Klan Kaos:
http://www.klankaos.com/USP/IOSdemo.rar
Unreal Texture:
http://www.klankaos.com/USP/IOSdemo.rar